AngelBlock Democratizes Fundraising, Joins Aleph Zero Ecosystem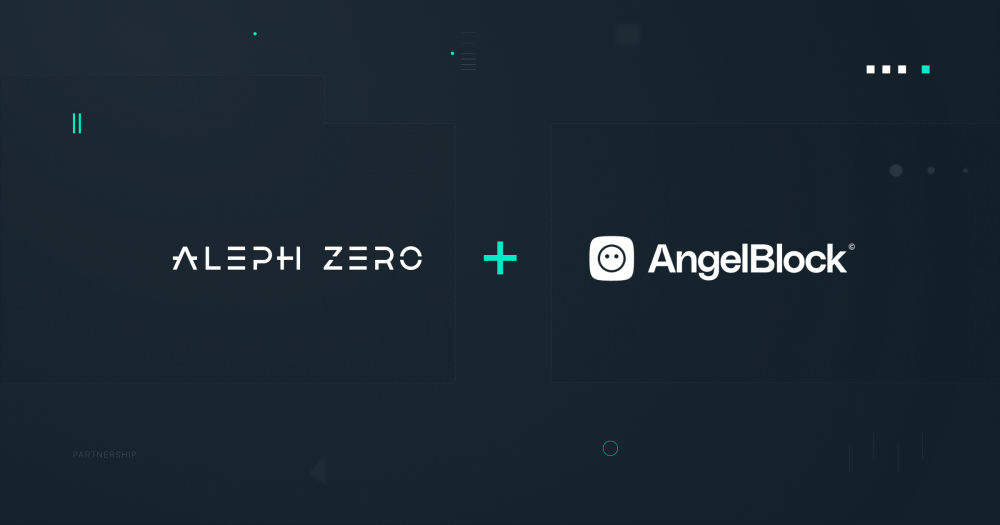 AngelBlock is a fintech investment platform connecting investors with noteworthy startups to further democratize fundraising.
Established in mid-2021, AngelBlock aims to build a community of investors, supporters, and entrepreneurs developing innovation in Web3. With the cryptocurrency market booming throughout the last twelve months, the general fundraising model has been proven to still be in very early stages.
AngelBlock will allow crypto, fintech, Web3, and blockchain startups to raise funds and gain support from knowledgeable, experienced professionals with a proven track record. It will promote startups providing solid information about their ideas, mission, plans, and people behind them — just as any professional investor might expect.
AngelBlock seeks to build a space that's safe for both investors and entrepreneurs. Building startups is always rather risky, and therefore having access to verified parties from both sides of the aisle can be a gamechanger.

Antoni Zolciak, co-founder at Aleph Zero
Most of AngelBlock's functionality will be based on smart contracts and non-custodial wallets leading to more transparency, higher levels of security, and more autonomy.
"Raising capital can be tricky as it is easy to underestimate the costs of the execution of an idea. It occurs especially often if founders consist of experts only in the field of their startup, being oblivious of legal regulations, logistic limitations, organizational difficulties, tax and accounting issues, realities of consumer markets", says Alex Strzesniewski, founder and CEO of AngelBlock. It can be problematic in the earliest stages of development, resulting in underestimating the resources needed to develop an MVP or simply matching planned products to serve the current market.
Seeing as AngelBlock will cater to two types of users — investors and startups — it will host a variety of features for both. The platform will accommodate multiple forms of fundraising, such as equity, tokens, or equity and tokens.
Once ready, Aleph Zero will become a primary go-to recommended infrastructure for startups looking to utilize blockchain. Being a new generation of an all-in-one platform with privacy-enhancing features, I'm confident that Aleph Zero will establish itself as one of the leading technologies powering the shift to Web3.

Alex Strzesniewski, founder and CEO at AngelBlock
"What's worth noting is that we don't want Aleph Zero to become the only platform of choice for startups using AngelBlock's services. Living in a multichain world, we believe that different chains serve different purposes—and we strongly support this vision", Antoni Zolciak points out.
AngelBlock is set to go live within the first quarter of 2022.