Meet Aleph Zero at Next Block Expo: Community Ticket Offer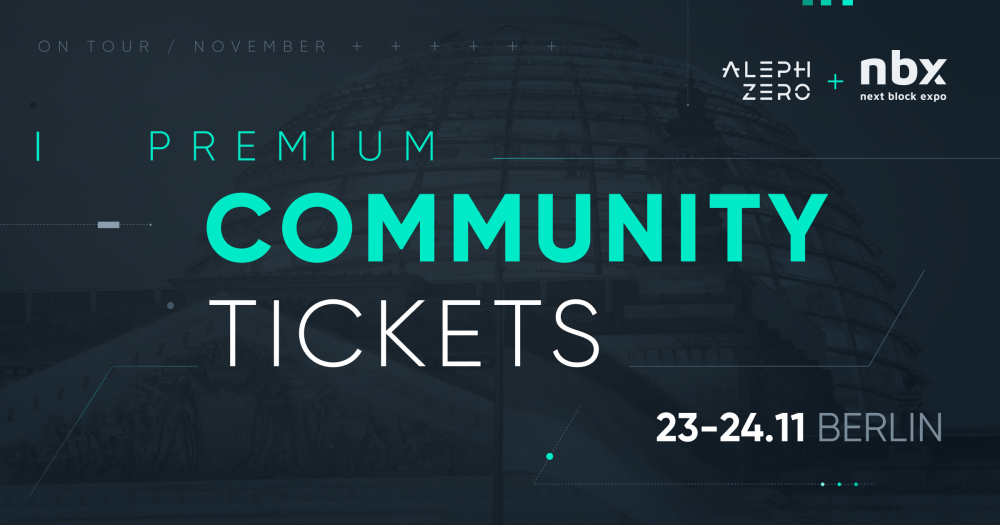 As we slowly head into November, it's time to present a special offer that the NBX conference organizers are directing toward those who wish to participate alongside the Aleph Zero team in the Next Block Expo Web3 conference.
Over 5,000 In-Person Attendees — You Can Be One of Them!
We expect Next Block Expo to make its mark on the European Web3 scene as over 5,000 in-person attendees meet under one roof to network, with an additional 10,000 people taking part online. Now it's time to present a special offer that will allow you to take in the Next Block Expo experience at a discounted price. The organizers are offering 100 tickets for $49 (-70% off). To receive your promotional tickets, follow the link here to access the Aleph Zero special ticket price. 
Additionally, we'll also be distributing twenty free tickets to community members. We will divulge more information on this development shortly!
What to Expect at Next Block Expo
Next Block Expo is a conference dedicated to all things revolving around the Web3 space. The event is taking place in Berlin between the 23rd and 24th of November and will be the first edition to take place. Despite just starting out, the organizers have managed to put together an impressive roster of organizations whose representatives will be present during the proceedings. The list of approximately 30 partners includes such names as the Ethereum Foundation, Binance Academy, Cosmos, Polygon, Near, Huobi, and Aleph Zero. We are proud to be listed as one of the diamond sponsors of the event and a gold sponsor for the hackathon.
Hear That? It's a Keynote Speaker
One of the strong points of this conference is the number of keynote speakers present. Over 50 keynote speakers will deliver their latest insights into the blockchain space, including Aleph Zero's very own Adam Gągol and Piotr Moczurad. The former will present at the event both as a speaker, delivering a keynote speech on blockchain privacy titled "Without being SNARKy, what's coming up for blockchain privacy in the next few years?" and as a panelist, while the latter will deliver a workshop on smart contracts and ink!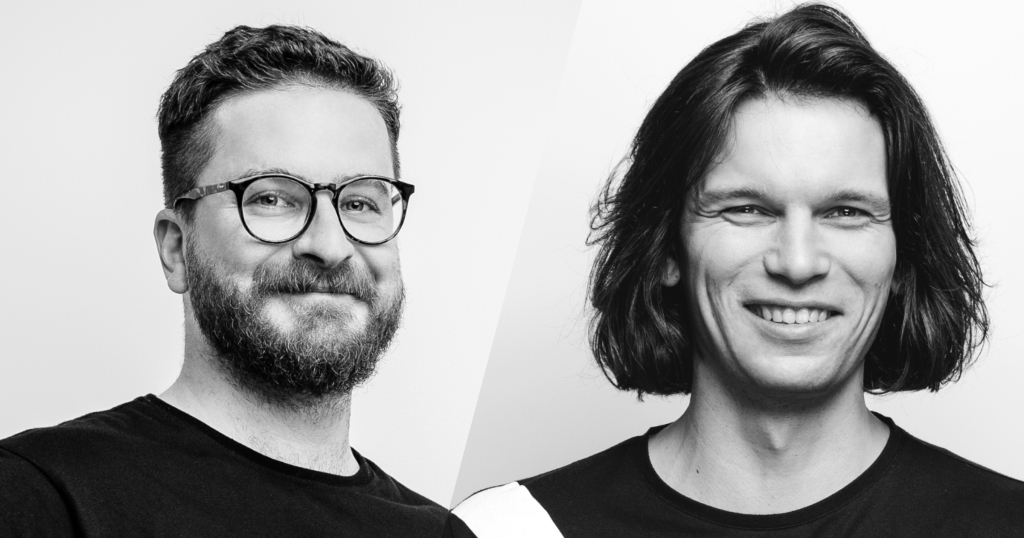 Bringing Builders and Investors Together
Next Block Expo will also be a valuable opportunity for prospective startups to seek investors who will also be searching for projects brimming with potential. An advanced mobile app will be deployed for the duration of the conference called Brella that is geared towards matching startups with investors, which makes it easy to save contacts and keep track of the various networking opportunities occurring during the conference. It will also be possible to pitch your project during the investor speed-dating sessions and the Pitch Contest for Early Stage Web3 Startups. The main prize of this contest is $65,000. Some of the investors you can expect to find at the Next Block Expo include Draper Startup House, Big Brain Holdings, Cipholio, and Contango Digital Assets.
Building Web3 Never Stops
We can't wait to meet all of you at Next Block Expo as we continue to build the future of the next iteration of the Internet. Conferences are a fantastic way to network, get inspired, and brainstorm. The enthusiasm and ambitions of the organizers are something to behold, and we are looking forward to an eventful two days in one of Europe's most progressively minded cities.