Aleph Zero's Staking Program Draws 65% of Circulating Supply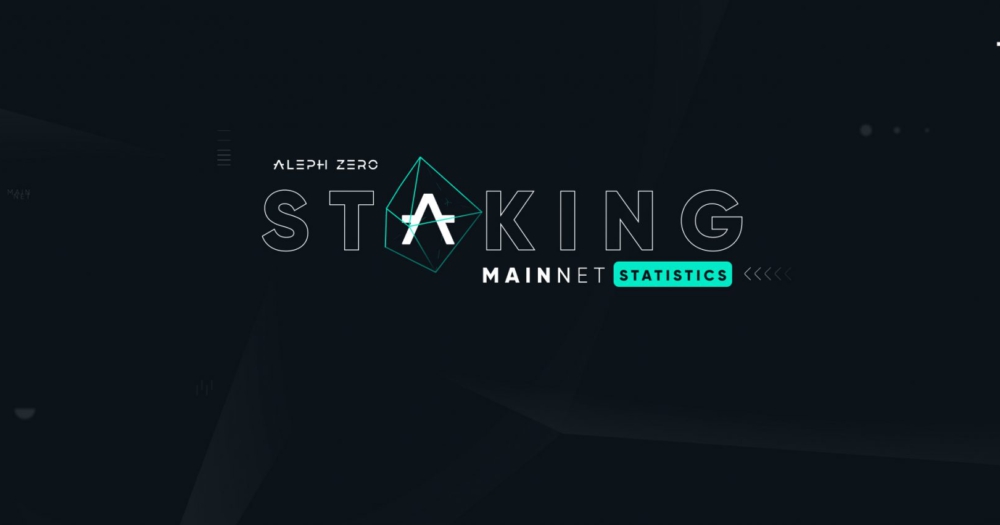 Aleph Zero's community decided to delegate over 65% of the circulating supply over the last few weeks, validating the underlying incentive mechanism and laying the foundations for the further decentralization of the network.
Aleph Zero observed enormous interest in the staking mechanism, with an impressive 65% of the circulating supply of AZERO delegated to the validator nodes with the average staking rewards currently amounting to around 15%. AZERO holders can now earn rewards according to their means while knowing they're playing a part in maintaining the integrity of the Aleph Zero network in an environmentally-friendly manner ensured by the proof-of-stake architecture and the high performance of the blockchain.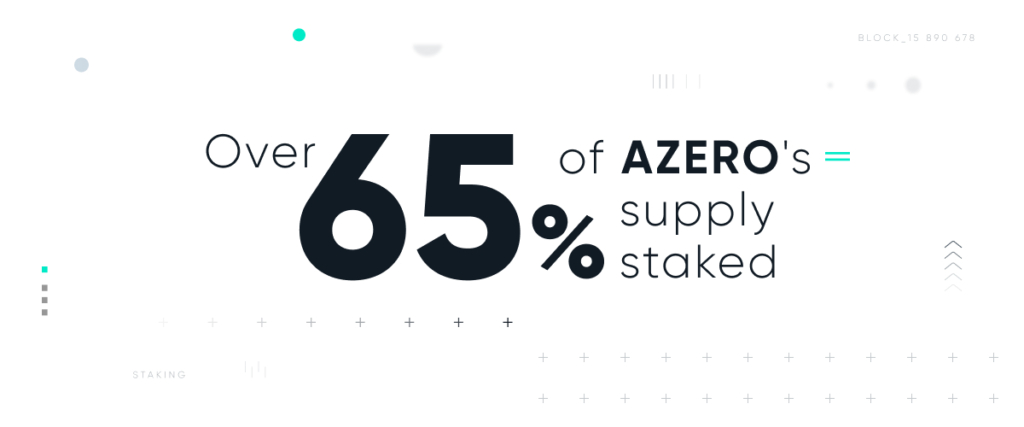 Validating and Nominating on the Aleph Zero Blockchain
The community members engaging with Aleph Zero will soon have the option of becoming network validators by locking up a minimum stake of 25,000 AZERO coins. By assuming such a role, they can assist in securing the network and validating transactions while receiving a portion of the newly produced coins from the block rewards proportional to their stake.
There is always the option of becoming a nominator for users who cannot meet the staking requirements necessary to become validators or simply don't wish to take on such a part. Becoming a nominator requires users to delegate their holdings (a minimum threshold of 100 AZERO) to their chosen validator. Through this mechanism, they can vote on the most trustworthy validator and, in turn, receive block rewards proportional to their delegated stake.
The external validator mechanism is still being fine-tuned by the development team behind Aleph Zero before its deployment on the mainnet.
The Inflation Mechanism
In order to ensure the liquidity of the ecosystem, a total of 30M AZERO will be generated yearly. Of the 30M yearly inflation coins, the initial suggestion is to distribute 90% to the validators and nominators, while the remaining 10% would be added to the Aleph Zero Foundation's ecosystem fund. The role of the ecosystem fund is to ensure the general maintenance of the network's infrastructure and to deliver grants and funding to projects building on the network.
About Aleph Zero
Aleph Zero is an enterprise-ready, high-performance blockchain platform with a novel, Directed Acyclic Graph (DAG)-based consensus protocol that has been peer-reviewed and presented at an ACM conference. To date, Aleph Zero raised $15m for continued development and integration with the Substrate stack after joining the Substrate Builder's Program. In the coming months, Aleph Zero plans to enable privacy-enhancing features based on secure multi-party computation research and zero-knowledge proofs.
To learn more about Aleph Zero, visit https://alephzero.org/