Matthew Niemerg to Speak About Scaling Trustless Financial Systems at SACA Blockchain Summit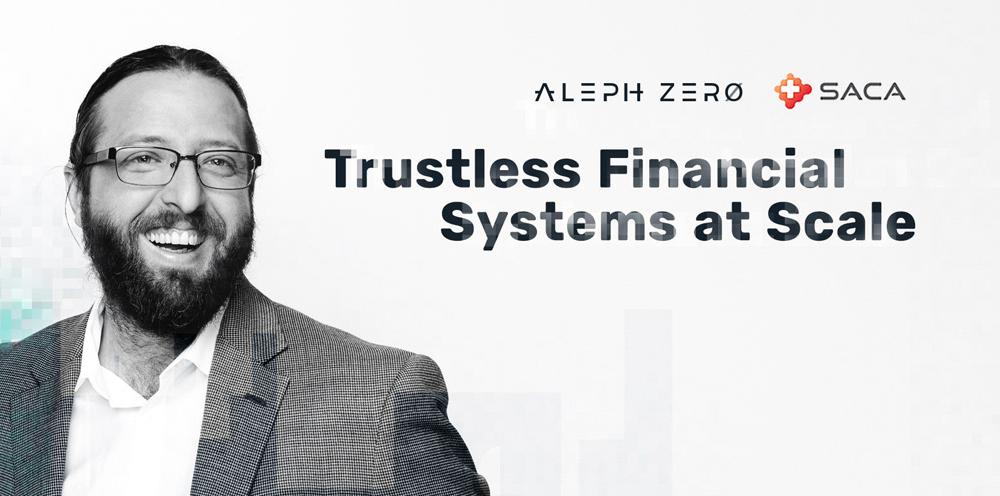 Aleph Zero's Matthew Niemerg will deliver a keynote about building trustless financial systems at scale during the SACA Blockchain Summit. The event will take place in Startup Branch, COEX in Seoul, Korea. The conference consists of three main topics:
Banking 3.0,
Investment opportunities in the blockchain space,
Different regulatory approaches on digital assets in Switzerland, Japan, Singapore, and Korea.
Aleph Zero has officially partnered with the Swiss Asia Crypto Alliance to continue to build strong alliances between Switzerland, Asia, and the global crypto community.
​SACA develops and supports crypto endeavors and ventures in Switzerland and Asia by bridging the gap between the two regions, creating a global Swiss-Asian alliance of cryptographic and blockchain-related professionals.
It's important to make sincere and strong connections globally, and this partnership makes it easier. We're excited about industry organizations like SACA because they know the culture and space and make connections more effective

— Matthew Niemerg, President of the Aleph Zero Foundation
Aleph Zero will attend SACA Blockchain Summit along with other industry professionals and participate throughout the week in a wide range of blockchain-related events in Korea. SACA and Aleph Zero together can help develop solutions with global impact.
Aleph Zero is a Swiss Foundation that is developing distributed ledger technology that uniquely solves the blockchain trilemma by using a novel asynchronous Byzantine fault-tolerant DAG-based protocol at its core. The Aleph Zero protocol maximizes the three attributes of a well-designed permissionless distributed ledger, namely, decentralization, scalability, and security and has been peer-reviewed by the leading academic and industry professionals.