Mainnet 9.0. Validators, update your nodes!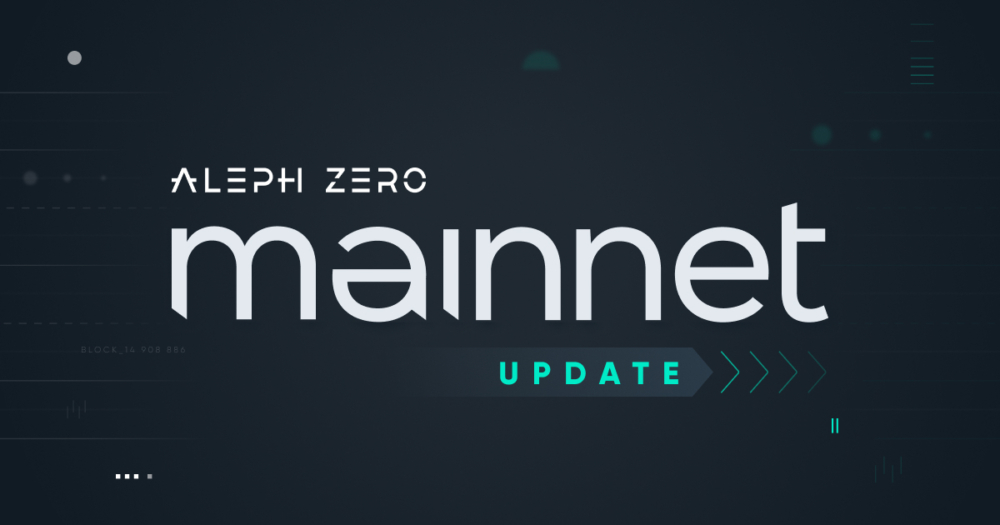 We have begun updating the Aleph Zero Mainnet to the 9.0 version. The new release brings about a host of fixes and gets rid of the most pressing bugs discovered by the team and the community. Let's dive into the improvements and the schedule for the upgrade.
New Aleph Node has been released today and is available for download for node operators. It upgrades the Mainnet to version 9.0 to stay consistent with the rule that the gap between the Testnet and the Mainnet is never larger than two versions–so far, the Mainnet has been running on version 8.0 while the Testnet is already exploring version 10.0.
Similarly to the previous Testnet 9.0 upgrade, we want to reiterate that not updating your validator node on time will result in its inevitable crash. This won't influence the network uptime; the chain will operate as usual.
The newest release contains minor improvements, including:
Adjustments of the validator network:

The legacy backup network is removed, as it is not necessary anymore.
The nodes will now establish only one connection instead of two.

Update of AlephBFT to version 0.20, with more efficient unit requests and various other improvements.
Validator suspension now has the additional effect of "chilling" the validator. Those who are suspended will cease being validators and must once again apply through the wallet.
Download the new Aleph Node here
The Aleph Zero Mainnet 9.0 Upgrade Timeline
The timeline for the update is as follows:
Today, on the 8th of March, we released a new version of Aleph Zero Node that upgrades the Mainnet to version 9.0.
Between the 8th–15th of March, validators are requested to update their nodes.
On March 15th, we will enact the runtime upgrade and change the finality version. If, at this point, any nodes that have not been upgraded to Mainnet 9.0 will crash and cease participating in the Aleph Zero Mainnet until updated. This won't affect the network uptime.
Let's #BUIDL
Mainnet 9.0 is the last version without live smart contracts. The next 10.0 upgrade that is currently running on Testnet will be released in a few weeks, featuring the much anticipated stable release of ink! 4.0.
As always, we are grateful for the community's support and cannot wait to enable developers eager to make their mark on the Web3 world to build on Aleph Zero.