Aleph Zero Launches Mainnet, Raises $14.8M for Platform Development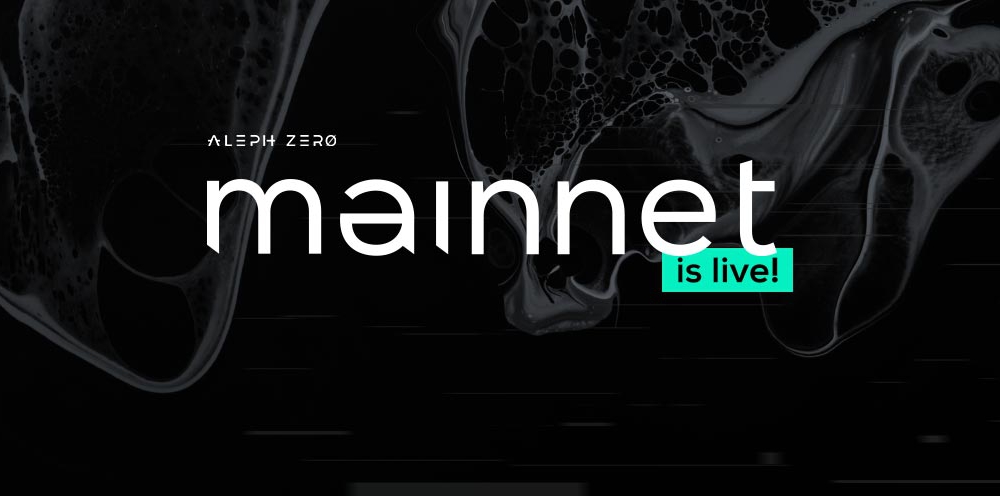 Aleph Zero, a Proof-of-Stake public blockchain specializing in private smart contracts, just launched its mainnet. Following a successful fundraising process, the team is looking to develop new standards in privacy-enhancing networks.
The mainnet is now accessible via mainnet.alephzero.org domain as well as via Polkadot.js.org.
The first iteration of Aleph Zero's Mainnet supports transactions with finalization times of 900 milliseconds and a cost per transaction that equals 0.0003 $AZERO (0.00003 USD at the public sale price). The initial circulating supply of $AZERO is 150'000'000 with a total supply of 300'000'000 and a fully diluted value of $30'000'000.
We consider this a major milestone on our near-four-year-long journey of building a new blockchain infrastructure.
Aleph Zero has reached a total of $14.8 million from pre-seed and seed funding rounds in addition to its most recent community and public token sales. Investors in Aleph Zero include Jun Capital, Genblock Capital, Supernova, PetRock Capital and individuals such as Gordon Cheung, partner at Epic Capital Healthcare, Joeri van Geelen, former Managing Partner APAC at Prysm Group, and Michael Guzik, CEO of CLST, a former partner at Blockchain Valley Ventures, and ex-Head Blockchain & Manager Digital Strategy at PwC also took part in the raise—alongside Maximiliano Torres, Head of Finance at 0x.
In the near future, Aleph Zero will raise an additional $500K through its fourth and final token sale which will be offered exclusively to a subset of public sale participants.