Aleph Zero Monthly Update: Smart Contracts Live on the Testnet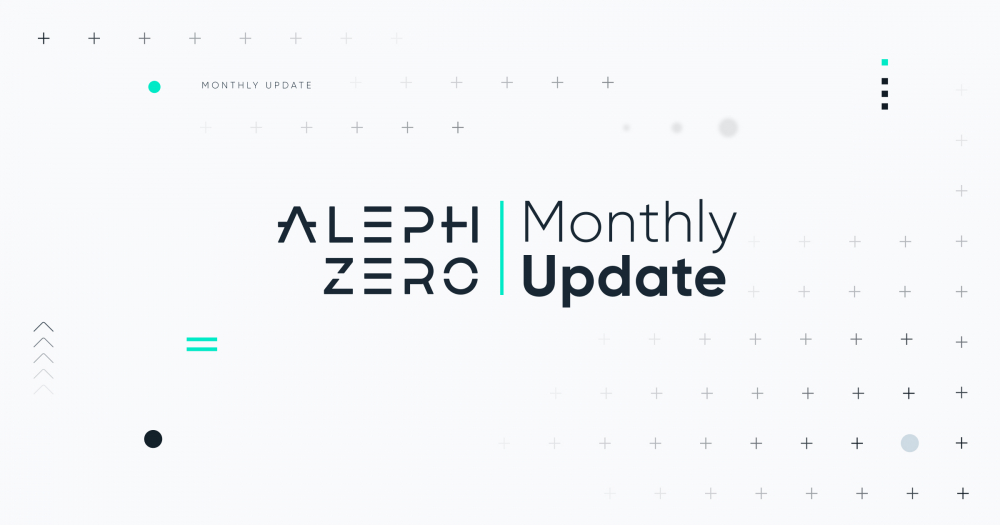 After a few months of hard work, we've managed to launch smart contracts on the testnet, inviting users to take part and experiment with the latest addition to the Aleph Zero network. Continue reading to learn more about the developments that occurred in June.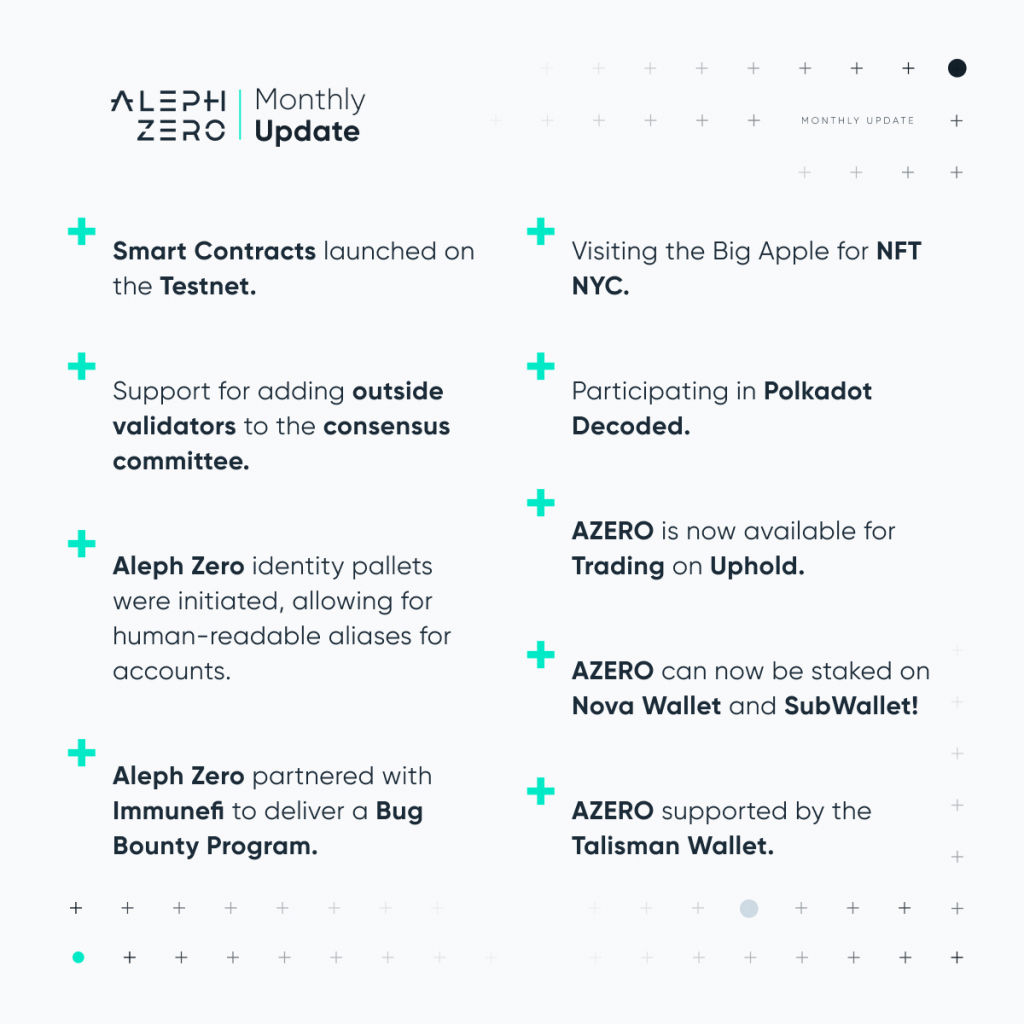 Smart Contracts, Community Validators, and Identity Pallets
As of June 22nd, 2022, the Aleph Zero Testnet has been successfully upgraded with several important features, including smart contracts, identity pallets, and giving outside validators the ability to help in establishing consensus. Let's quickly run through these updates.
Smart Contracts Launched on the Testnet
The Substrate stack has been upgraded from version 9.13 to 9.23, and the Aleph Zero consensus, AlephBFT, has been updated from version 0.8.4 to 0.12. As the smart contracts have been pushed to the testnet, the Smartnet has been disabled. To start writing your first smart contract, you will need to prepare your computer for development in Rust and ink!—similarly to how you might've already operated with the Smartnet. ink! is an embedded domain-specific language (eDSL) for writing smart contracts in Rust which then compiles to Wasm code. Although not exactly the smoothest experience imaginable, significant improvements are on the horizon.
Aleph Zero Community Validators
The very same update that made smart contracts on the Testnet a possibility also constitutes the first step towards introducing Aleph Zero community validators. This process will be finalized with our next update. Only after this update will the community validator program be open to the public.
The committee rotation mechanism is also going to be tested at this time. For each epoch, a large validator pool is fixed, and then a different committee is chosen for every session. A session lasts 900 blocks (15 minutes), and an era lasts 96 sessions (24 hours), ensuring frequent rotation of the committee. All the validators from the pool that has been fixed for a given era will be rewarded proportionally to their stake.
Aleph Zero Identity Pallets Initiated
Another recent addition involved incorporating the identity pallet into the Aleph Zero network, allowing for human-readable aliases for accounts. In practice, it would allow for the validators to be named accordingly to their desires (Awesome_Validator instead of 5XXX_XXX), improving the overall user experience of the network.
Aleph Zero's and Immunefi's Bug Bounty Program
Aleph Zero has decided to partner with Immunefi to deliver a bug bounty program dedicated to seeking out vulnerabilities that may hinder smart contract deployment. The bug bounty program launched on June 29th, 2022. The goal of the program is to reward white-hat hackers who will assist us in finding the weaknesses that can hinder Aleph Zero's development. These invaluable insights will permit us to build a more secure network and safeguard both the Aleph Zero blockchain and its user base.
Rewards are distributed according to their perceived harmfulness based on the Immunefi Vulnerability Severity Classification System V2.1. This 5-level scale identifies key vulnerabilities for websites/apps, smart contracts, and blockchains/DLTs, focusing on the impact of the threat. All web/app bug reports must possess a PoC with an end-effect impacting an asset-in-scope in order to be considered for a reward. All Blockchain/DLT bug reports require a PoC to be eligible for a reward.
Explanations and statements are not accepted as PoC and code is required.
Payouts will be handled by the Aleph Zero team directly and will be denominated in USD. However, payouts are done in USDT, AZERO, ETH, and BTC, with the choice of the ratio decided upon by the Aleph Zero team.
Uphold Lists Aleph Zero's AZERO, Enables Trading
AZERO is now available for trading on Uphold—a multi-asset digital money platform serving over 10 million users. Uphold debuted in 2015, offering financial services to a global market, marking its presence in over 184+ countries and offering over 10 million customers access to over 130+ currencies (both traditional and crypto) and various digital commodities.
Uphold's unique proposition includes an 'Anything-to-Anything' trading experience that allows customers to trade directly between asset classes with embedded payments. This innovation is paving the way for a future where everyone has access to financial services. We are thrilled to see $AZERO listed on Uphold, as their commitment to a transparent, secure, and affordable financial world is closely aligned with the values Aleph Zero wishes to represent.
AZERO Can Now Be Staked on Nova Wallet!
The partnership between Aleph Zero and Nova Wallet continues to flourish as the team behind Nova Wallet introduces staking as well as other features that will allow users to see the history of their AZERO transfers, staking rewards, and other operations. Furthermore, other innovations have also been added to the wallet that will allow holders of the AZERO token to:
see the history of their AZERO transfers;
access staking analytics;
manage their validators,
rewards destination, and controller setup account;
view unpaid rewards;
observe alerts pertaining to the staking status on their main screen.
AZERO Supported by the Talisman Wallet
Aleph Zero is excited to partner with Talisman, a crypto wallet that unlocks a new world of multi-chain Web3 applications in the Substrate ecosystem. This unique wallet was founded in 2021 and was designed specifically for the Substrate ecosystem allowing users to manage their assets across different chains.

Users already using Polkadot.js or any other wallet can move their assets over to Talisman to take advantage of the simplified interface. Talisman believes that by building easy-to-use products which make Substrate, Polkadot, and Kusama modular ecosystem of parachains more approachable, they will be able to accelerate the development of decentralized applications. As a result, this will lead to new use cases while also bringing more users into the ecosystem. Talisman is backed by the best teams in the Polkadot ecosystem, including the founders of Acala, Moonbeam, HydraDX, RMRK, and more. Being built with the Substrate framework, Aleph Zero benefits from the above.
AZERO Staking Available via SubWallet
The partnership between Aleph Zero and SubWallet already permits simple transactions to be conducted with our native AZERO coin. Now, we are taking things further by introducing staking, allowing users to receive compensation for their role in safeguarding the network. SubWallet is built on top of Polkadot.js and focuses on improving user experience by permitting easier user access and interaction with Web3 applications running on the Substrate framework. Additionally, due to SubWallet's involvement with the Substrate Builder's Program, we view this collaboration as a real growth opportunity for the broader ecosystem.

Visiting the Big Apple for NFT NYC
The Aleph Zero team headed to New York City between June 20th and 23rd to attend NFT NYC, an ideal opportunity to meet with our friends in the United States as we aim to make our presence in this market more tangible. Aleph Zero co-founders Antoni Zolciak and Matthew Niemerg met with C14 to discuss bridging the gap between the crypto space and fiat systems. Meetings were also held with Interlock to discuss their requirements as they plan to build on the Aleph Zero blockchain. Of course, it wouldn't be an NFT conference without some talk of art, which led to a meeting between the Aleph Zero team and the artists behind the AZERO Punks NFT series!
Participating in Polkadot Decoded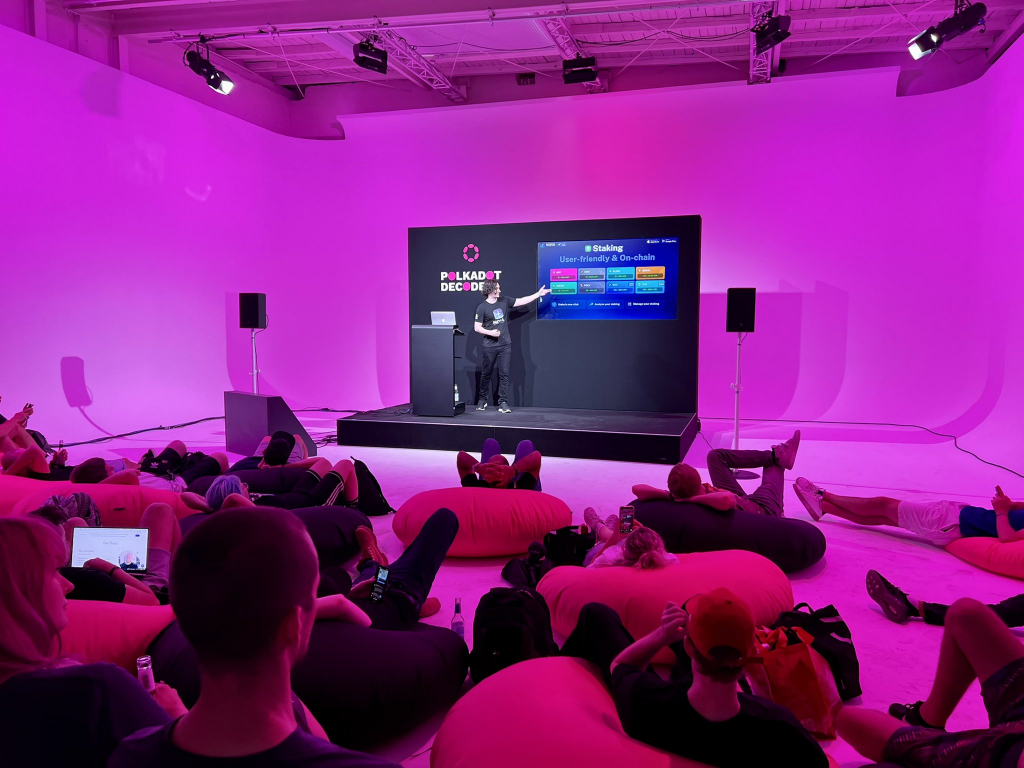 Between the 29th and 30th of June, the Aleph Zero team visited Berlin to participate in Polkadot Decoded. The conference was particularly of interest to the more tech-minded members of the team as numerous workshops were held, giving our developers valuable insight into the ideas pursued by the groups co-creating this exciting ecosystem. From a business perspective, the conference gave us a chance to meet up with our friends from Nova Wallet and Talisman. Additionally, we also had the opportunity to meet with Zondax, which resulted in the ongoing integration with Ledger.