Aleph Zero Testnet Launch and Validator Requirements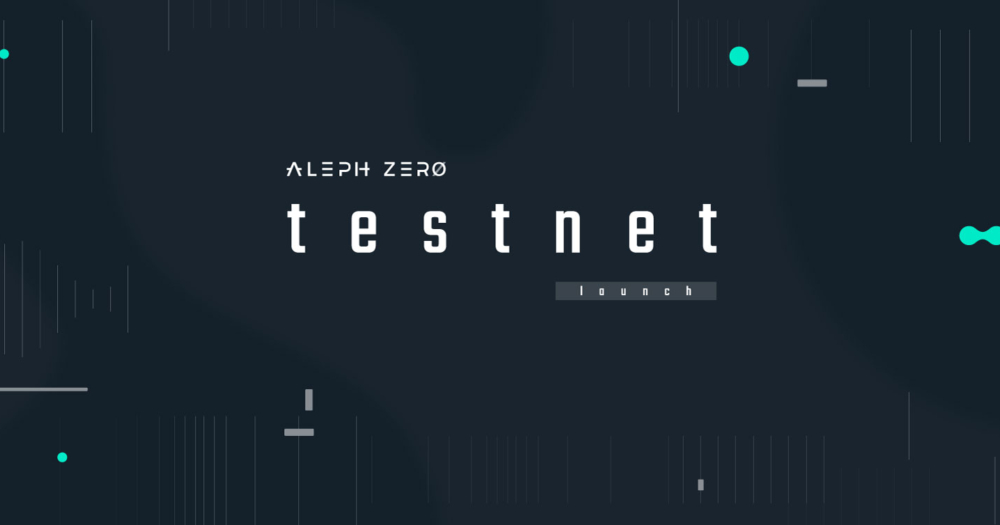 Jul 1, 2021
Aleph Zero Testnet Level 1 will launch on the 12th of July, 2021, with support for fast native token transfers.
It's been a busy summer as we have juggled recruiting new team members, undergoing the Trail of Bits audit, and working on several use cases for the network. Despite all the work, the Aleph Zero team is happy to announce that the very first implementation of our testnet—which we're calling Level 1—will launch on the 12th of July, 2021.
Launching the testnet is an opportunity to strengthen the link with our community as we share every important update. We want to deliver a system that is operational at every level. A system that is capable of delivering the security and transaction speed we promised throughout our development. The rollout is tiered so that bugs can be fixed gradually. If the testnet will not perform when using 10 nodes it will not deliver its promised results at 100.
Aleph Zero Validator Hardware Requirements
Our idea is to ensure everything works properly internally and then start opening the network up for external validators. In order to prepare you for what's coming, we believe it's crucial to share the hardware requirements for the nodes. It will also be possible to host some of the nodes on Amazon Web Services; however, we want to keep the number of nodes on a single provider as small as possible.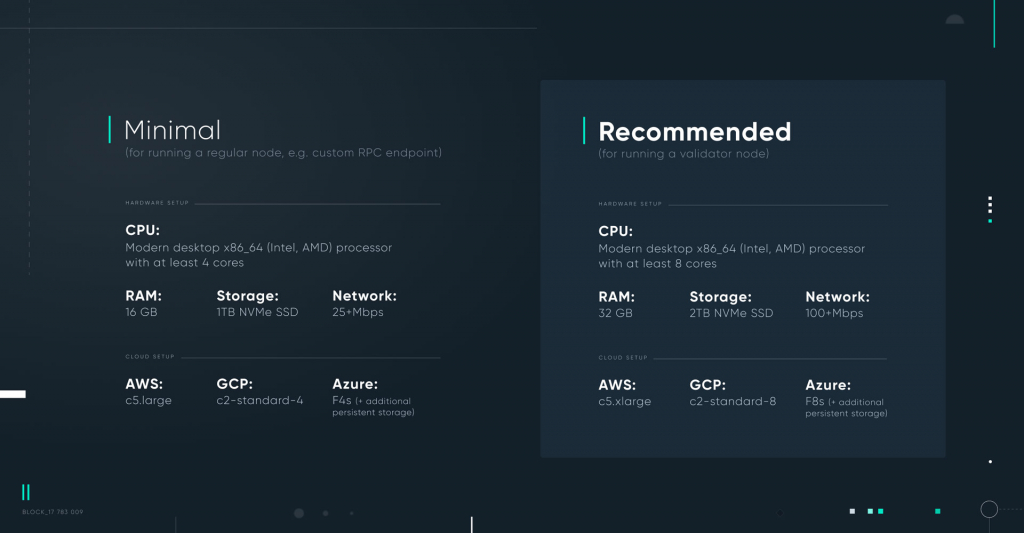 Minimal (for running a regular node, eg. custom RPC endpoint)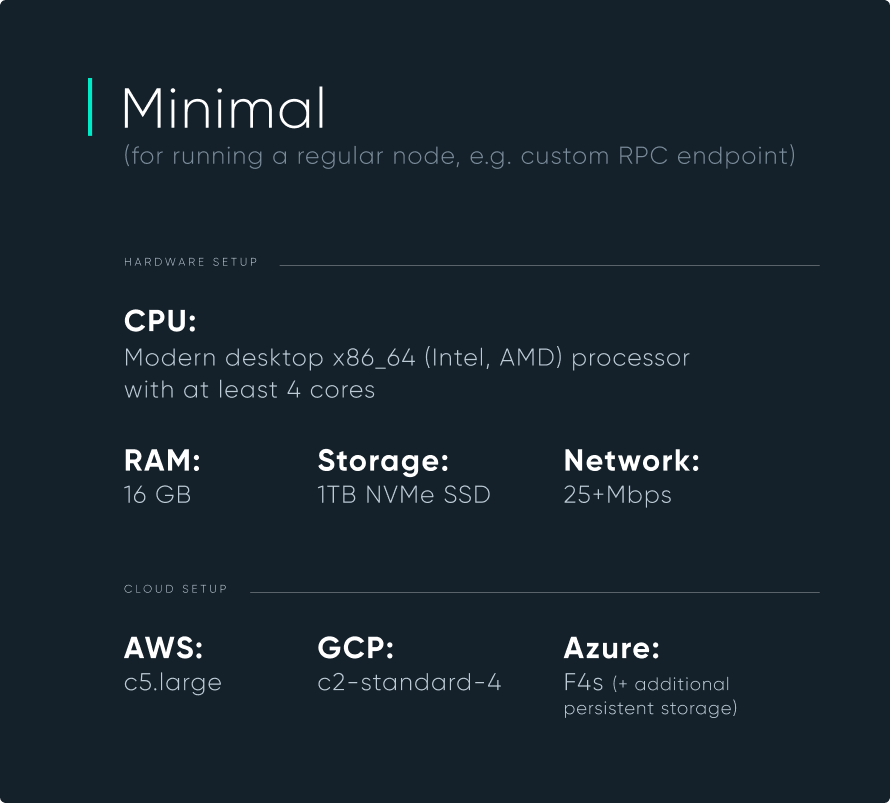 Hardware Setup:
CPU:

modern desktop x86_64 (Intel, AMD) processor with at least 4 cores
Cloud Setup:
Azure: F4s (+ additional persistent storage)
Recommended (for running a validator node)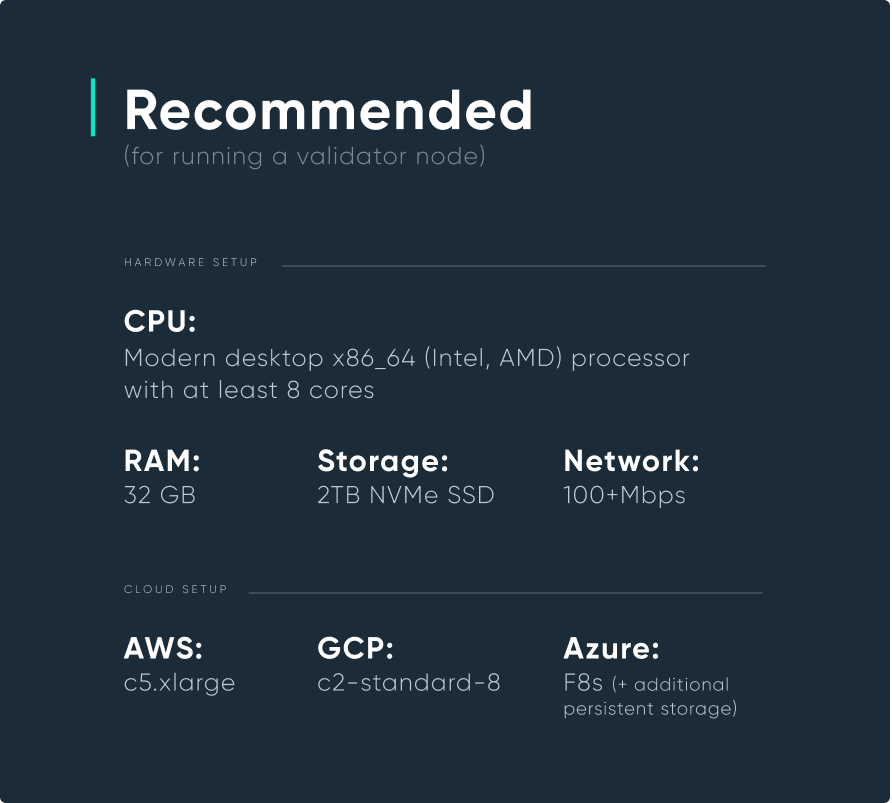 Hardware Setup:
CPU: modern desktop x86_64 (Intel, AMD) processor with at least 8 cores
Cloud Setup:
AWS: c5.xlarge
GCP: c2-standard-8
Azure: F8s (+ additional persistent storage)
How to Become a Validator?
Soon enough, we'll announce several editions of the incentivized testnet that will be supported with a call for validators. The mechanics will be quite simple; we'll need you to register and download a Linux installation script. Be on the lookout for our communications!
Bear in mind that as we move forward, we want to ensure that our network can be powered by renewable energy by 2030.
Our testnet is an invitation to participate, not a cause to celebrate.
With the launch of our testnet, we're closer than ever to achieving our goal of deploying a public blockchain that allows enterprises to fulfill their privacy and security requirements while leveraging the full benefits of a scalable, flexible decentralized system.
We're grateful for our community's ongoing support and understanding, and we're continuously working to ensure the delivery of the highest quality technology via peer-reviewed scientific research and external audits provided by the best firms in the industry.
That being said, we're taking a completely different approach than our competitors, so we understand that the onus is on us to demonstrate our platform's value. That's why we encourage anyone – supporters and skeptics alike – to test out our system as a validator, audit our peer-reviewed code, and ask honest but critical questions in our community channels. We're confident and excited about what we're building, but we want everyone who's following our journey to pressure-test their assumptions and understand why we're so sure of ourselves.