Introducing Dashboard for a Simpler Experience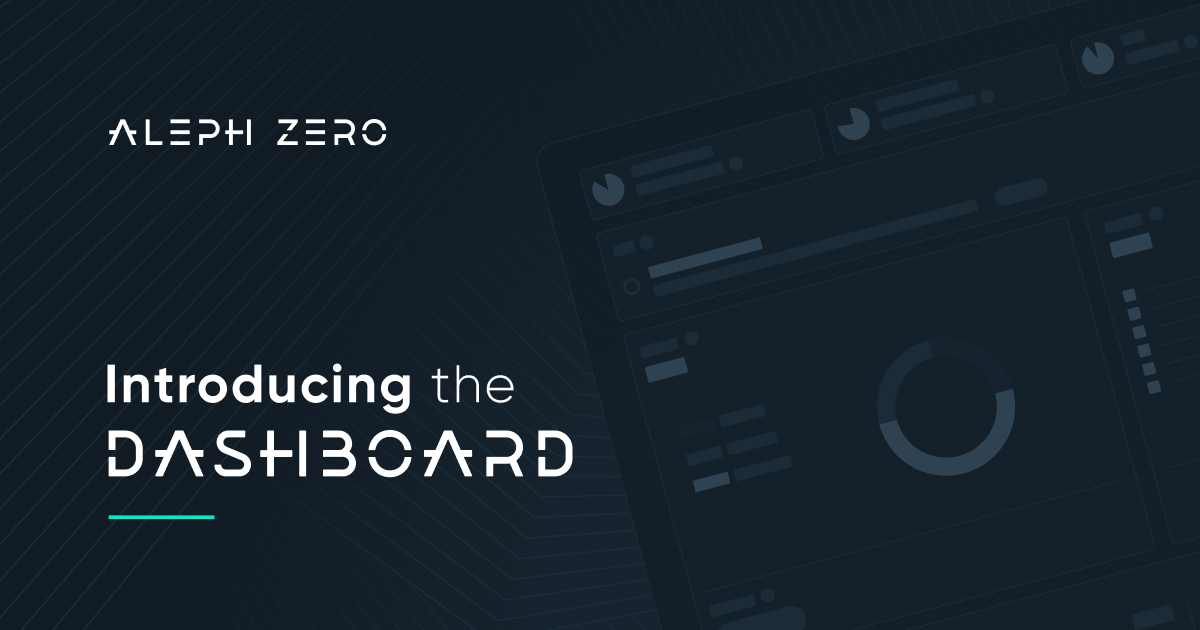 We have just released a new interface that will make it easier to manage your staked AZERO. Read on about its features and how it improves the staking UX.
Building a layer 1 with state-of-the-art technology is one, but it has to come with a great experience of using it. While this challenge might stand in the way of Web3's broader adoption, we aim to solve it for the Aleph Zero ecosystem. Introducing a simplified dashboard for managing the staking of AZERO is the first step forward, but there's still large work to be done.
What does the Dashboard bring?
The main benefit of the new staking dashboard is that it is oriented toward the end user. Our azero.dev platform is a feature-heavy tool for developers, but for average users, we wanted to create a simple and intuitive experience that allows them to do all the necessary account actions as efficiently as possible. The introduction of the new dashboard for staking brings about a much clearer UX that should make it easier for everyone to get started staking and managing their AZERO.
The most important sections of the dashboard are the "Direct Staking" and "Nomination Pools." They reduce managing staking with these two methods to just a few clicks, getting them on the fast track to participating in the validation process.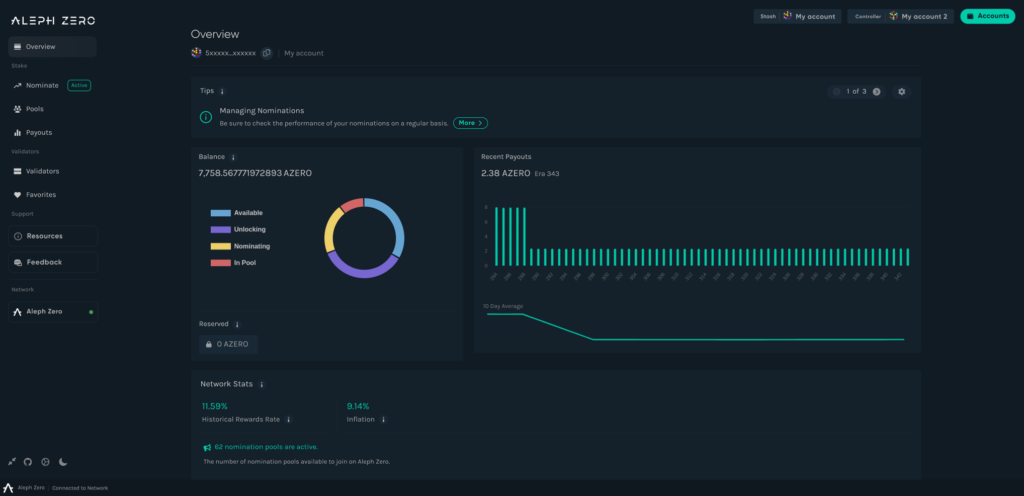 Supported browser extensions
To get started with this new feature, you must use one of the supported browser extensions.
You can use either:
An Aleph Zero Signer browser extension will also be released in the following weeks to work with the dashboard and other dApps natively, further expanding on the importance of intuitive UI.

If you'd like to know more about using the Staking Dashboard, head over to the tutorial.
Crafting a leading Web3 user experience
Aleph Zero's core team is keenly working on further enhancements to the user experience with further plans to introduce our own wallets in 2023 as well as further developing the staking dashboard.
With each development, we hope to increase the appeal of Web3 to those who are still on the fence and introduce them to the numerous innovations regarding data ownership and privacy that the space offers. We aim to keep it simple and approachable and do away with unnecessary complication. After all, Aleph Zero is an open-source project: by the people, for the people!