OnFinality expands offering to Aleph Zero RPC nodes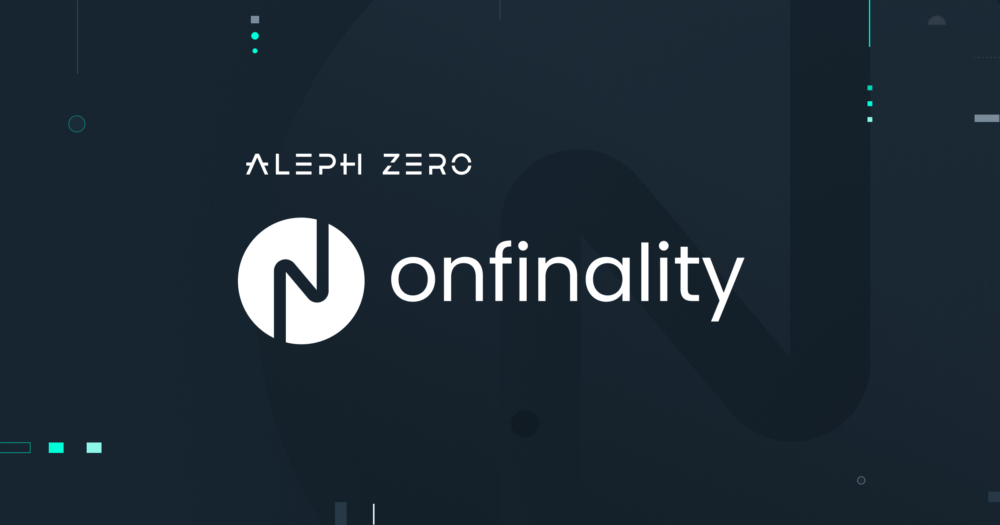 OnFinality–an RPC and Dedicated Node provider–is now bringing its services to the Aleph Zero network. Let's dive into what that means for the community.

OnFinality's Dedicated Node service has been available on the Aleph Zero network–alongside 60+ other networks–since August of 2022, allowing validators to deploy, scale and monitor blockchain nodes without setting up their own infrastructure.
Soon, OnFinality will introduce its RPC API service to both the Aleph Zero Testnet and Mainnet.
What does this mean for developers?
So far, the RPC nodes and API endpoints were only available on Aleph Zero Foundation nodes. What OnFinality brings to the table is the ability to get a dedicated RPC for specific project needs.
The RPC API service enables customers to access the network without setting up or managing infrastructure. Additionally, clients can connect to the network in a simpler process and access intuitive monitoring to get an insight into the user behavior in their dApps.
Essentially, the service provides infrastructure and some handy extra features for developers – this means that developers can allocate further time and resources to the more crucial areas of building a dApp, like research and innovation.
How to set up an Aleph Zero node with OnFinality
The process of setting up an Aleph Zero node with OnFinality is fairly straightforward. Users are required to have an account on the platform in order to set up a node. From there, you simply select the desired network and configuration. For further information on setting up an Aleph Zero node with OnFinality, please refer to the dedicated tutorial.
You can also check out the following sections of OnFinality's documentation:
Improving the development experience on Aleph Zero
We believe that the services offered by OnFinality will contribute to improving the overall experience of developing on Aleph Zero by providing builders with an option to offload their infrastructure.
As always, keep in mind that we aim to have multiple RPC providers available for Aleph Zero builders, apart from Aleph Zero Foundation and OnFinality, so make sure to stay up to date with the latest Aleph Zero-related news!