Testnet 11.1 and Aleph Wallet update: stability and UI improvements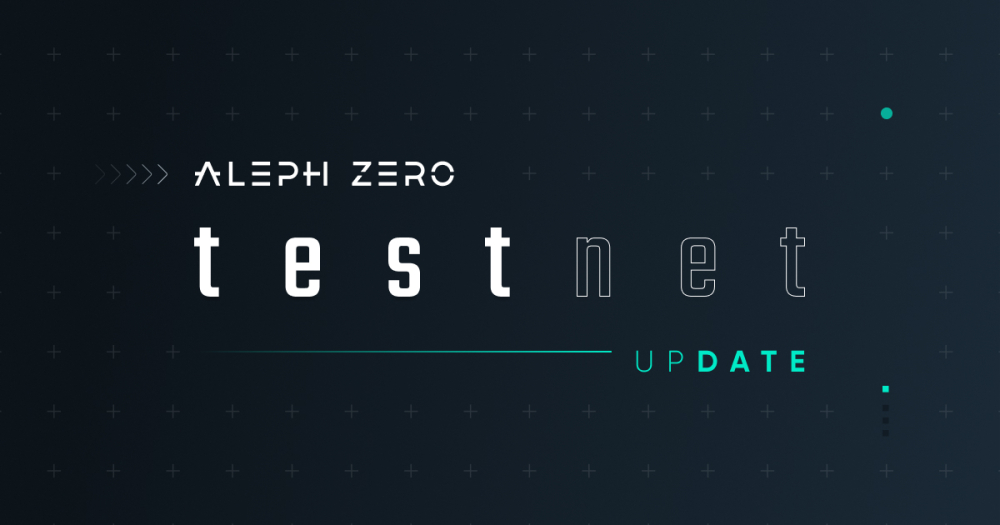 The Testnet has been updated with new improvements around the stability of the network. We have also introduced a new version of Aleph Zero Wallet, known as azero.dev.
We have brought the Testnet 11 update together with Aleph Wallet 8.2 being released to both the Testnet and Mainnet. These improvements make for another step in the mission to provide a robust and user-friendly blockchain platform that is fast and stable, among its other traits.
Testnet 11.1 update
Beyond minor bug fixes and improvements, Testnet 11 brings several feature updates to the core chain.
Committee split
The committee that is producing blocks has been split into one for creating blocks and another for finalizing them. That will speed up the process moderately and make it more resilient.
Justification synchronization mechanism
We rewrote the justification synchronization mechanism as the first part of the wide-ranging sync rewrite to increase the network's stability. You can see the effect of justifications being disseminated quicker in the azero.dev wallet–the time between a block being produced and getting a green checkmark (which means it got finalized) is now much shorter than before.
Validators—update your nodes!
As with the previous updates, validators are requested to update their nodes to version 11.1 of aleph-node at their earliest convenience. The update procedure is the same as usual: aleph-node-runner users need to stop their docker containers and re-run the run_node.sh script, and users building from source should switch to the r-11.1 tag in the aleph-node repository.
Aleph Zero Wallet 8.2
The azero.dev wallet has gained several updates, which will be noticeable on the Testnet and Mainnet already.
Multisig support
After the recent updates, some multi-sig operations returned an error on the front end; that issue has been fixed.
UI Improvements
The Staking/Performance tab has been simplified: the expected block column has been removed, while the expected block count summary has been added. Minor UI styling improvements have also been made.
If you need help, here you can find guides on how to import Aleph Zero accounts into supported extensions.
As always, we're grateful for all your feedback!