Zondax to Integrate AZERO With Ledger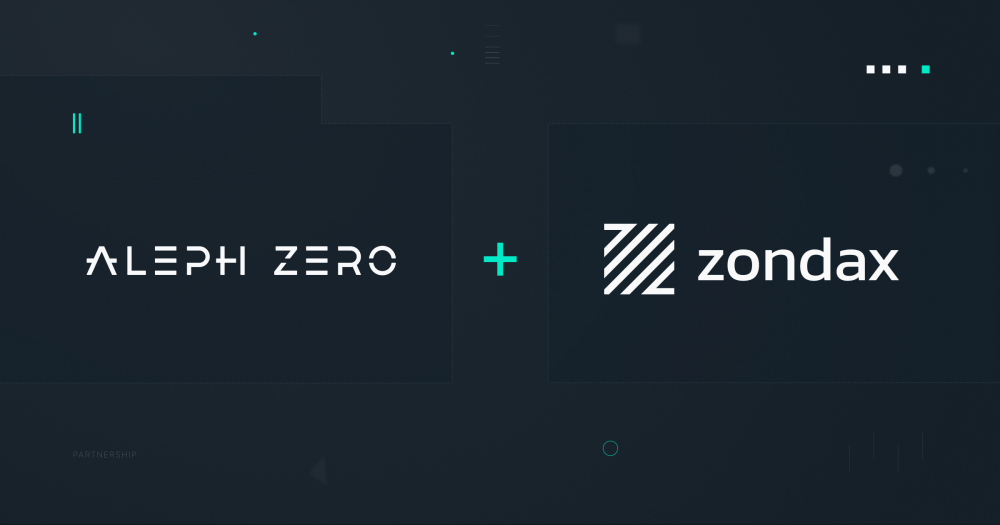 Aleph Zero is excited to partner with Zondax to build a dedicated AZERO app for the Ledger hardware wallet.
In this modern era, safeguarding your digital assets is of the utmost importance. This new frontline of ownership and value requires new tools and ways of thinking to ensure the safety of that which we hold dear. One of the ways to ensure such security is through Ledger, a unique digital security ecosystem that provides protection and is built on verifiable trust at the intersection of software and hardware. We are excited to announce that Zondax will be handling the application development and further integration of Aleph Zero's AZERO with Ledger.
Founded in 2018, Zondax has become an industry leader with regard to the back-end tech solutions necessary to power blockchain ecosystems. They have successfully delivered engineering work on over 50 blockchain protocols. Zondax is probably most renowned for its incredible work in building applications that allow blockchain projects to integrate with the Ledger hardware wallet. Over 45 protocols (including Cosmos, Tezos, Zcash, Filecoin, and Polkadot) have taken advantage of this expertise and we are proud to announce that Aleph Zero will be joining these ranks.
Zondax's and Aleph Zero's Attention to Security
One of the core values we share with Zondax includes the diligent approach we direct towards ensuring state-of-the-art security features for our products. Zondax's engineering team is constantly adapting and researching innovative algorithms such as post-quantum cryptography and zero-knowledge cryptography to future-proof their software solutions.
To ensure the security of private information and cryptographic keys, Zondax focuses on validator security and uses TEEs (Trusted Execution Environment) in a series of security measures that includes independent industrial quality devices, TEEs, and software solutions for Hardware Security Modules (HSMs).
About Zondax
Specializing in building back-end tech solutions for blockchain ecosystem projects, Zondax, throughout its existence has managed to explore blockchain bridge building, protocol, and exchange integration. This broad experience provides Zondax with a varied portfolio of services for projects such as Filecoin, Blockstack, Ledger Live, Trustwallet, etc.
The rich technical expertise Zondax represents combined with their highly-skilled and motivated team encourages them to constantly experiment with new technologies and collaborate with other projects to build innovative tools that are currently widely used by the blockchain community.