Do Your Own Research!
This information has been provided by the owner of the project and has not been verified by the core team of Aleph Zero. Details Verification status Due to the open character of Aleph Zero, anyone can submit projects to the Ecosystem page. The core team of Aleph Zero does not verify the entries, nor can it be held responsible for the success or failure of projects building on top of the network. Being listed on the ecosystem page is not to be understood as an endorsement from the Aleph Zero Foundation or any of the affiliated parties.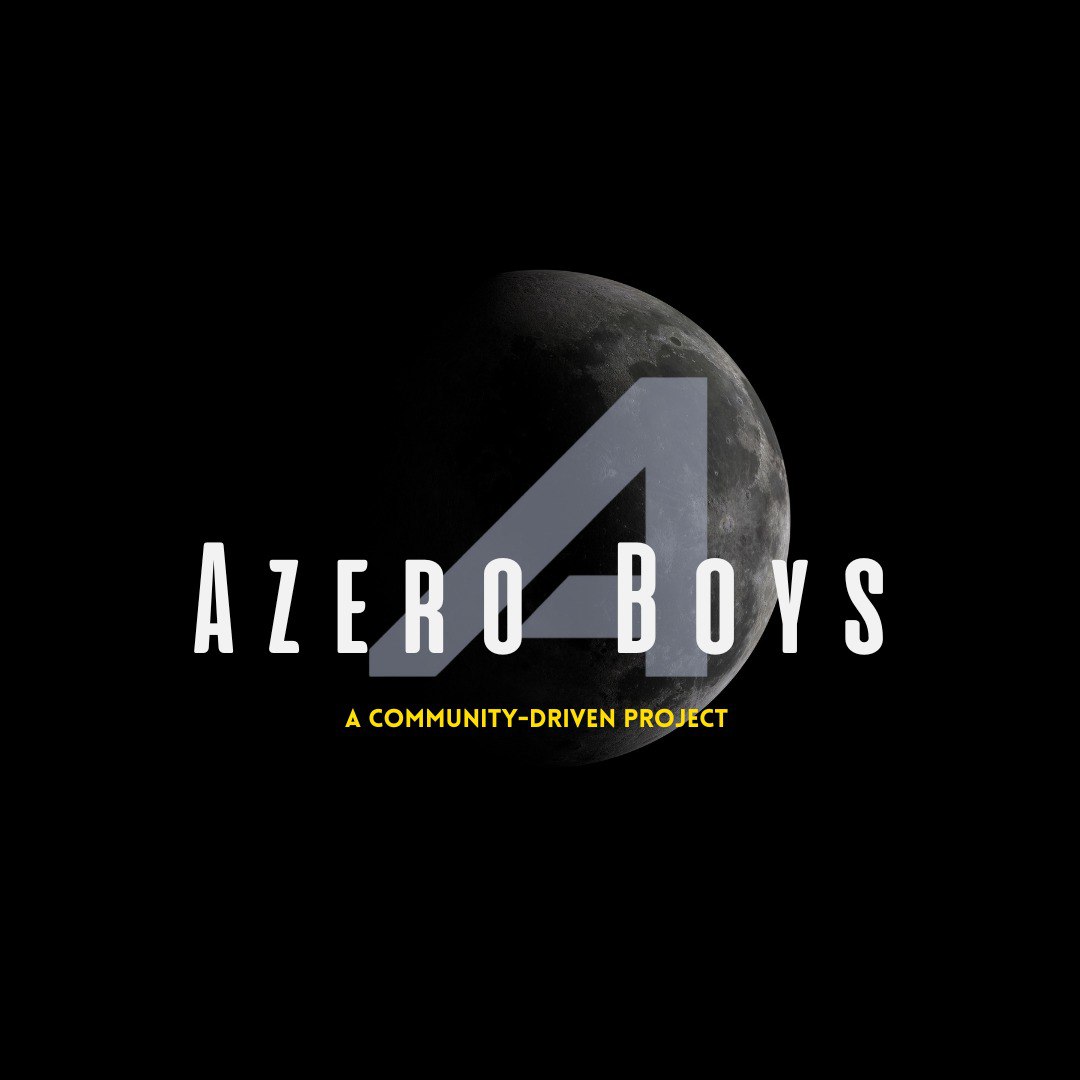 AzeroBoys
Community-driven project. 3333 Crypto Boyz coming with utility, randomly generated on the Aleph Zero Network.
The collection is made up of 3333 AzeroBoys PFP which certifies membership in the chain coming with utilities. Let's go straight to the point. What's the use case of AzeroBoys?First, as we said before, we want to build a strong community and a DAO in which holders will decide the future of the project. Then, every AzeroBoys will swag his original piece on the Aleph Zero network, which you can use as PFP to show your belonging to the blockchain. Then it comes utility. How? This is our plan:
1. 100% of royalties coming from the secondary market (ArtZero) will be distributed among all AzeroBoys holders. This means every week a snapshot will be taken and every holder will enjoy his share of the project.
2. 10% of the total supply will be intended to be staked, and 100% of Staking Rewards will be distributed among holders (yes, 100%).
3. Holders will join an exclusive club and will benefit from airdrops, merch giveaways and gadgets!
4. 5% of the total supply will be intended to be used to sweep the floor and give the NFTs swept to the right holders that truly believe in the project and want to see the entire $AZERO succeed.
5. Community Games with prizes in $AZERO.
6. Random GIVEAWAY with a prize in $AZERO
Our tokenomics is very simple. 100% of the supply will be given to the community. We will host some giveaways to reward the most loyal members. The official marketplace will be ArtZero, we believe that their launchpad is perfect for the success of the project and a perfect fit with our goals. The launch date is TBA, we're finalizing the Roadmap.