Do Your Own Research!
This information has been provided by the owner of the project and has not been verified by the core team of Aleph Zero. Details Verification status Due to the open character of Aleph Zero, anyone can submit projects to the Ecosystem page. The core team of Aleph Zero does not verify the entries, nor can it be held responsible for the success or failure of projects building on top of the network. Being listed on the ecosystem page is not to be understood as an endorsement from the Aleph Zero Foundation or any of the affiliated parties.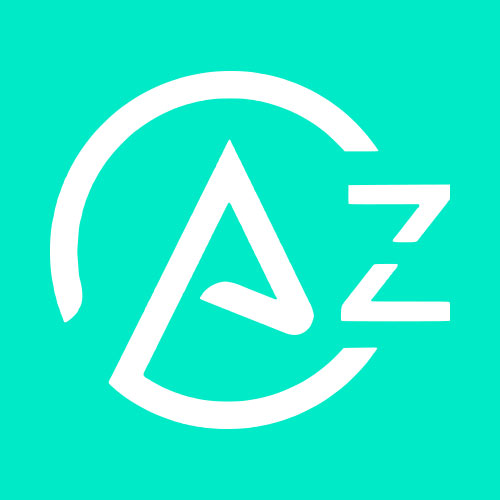 AZERO.LIVE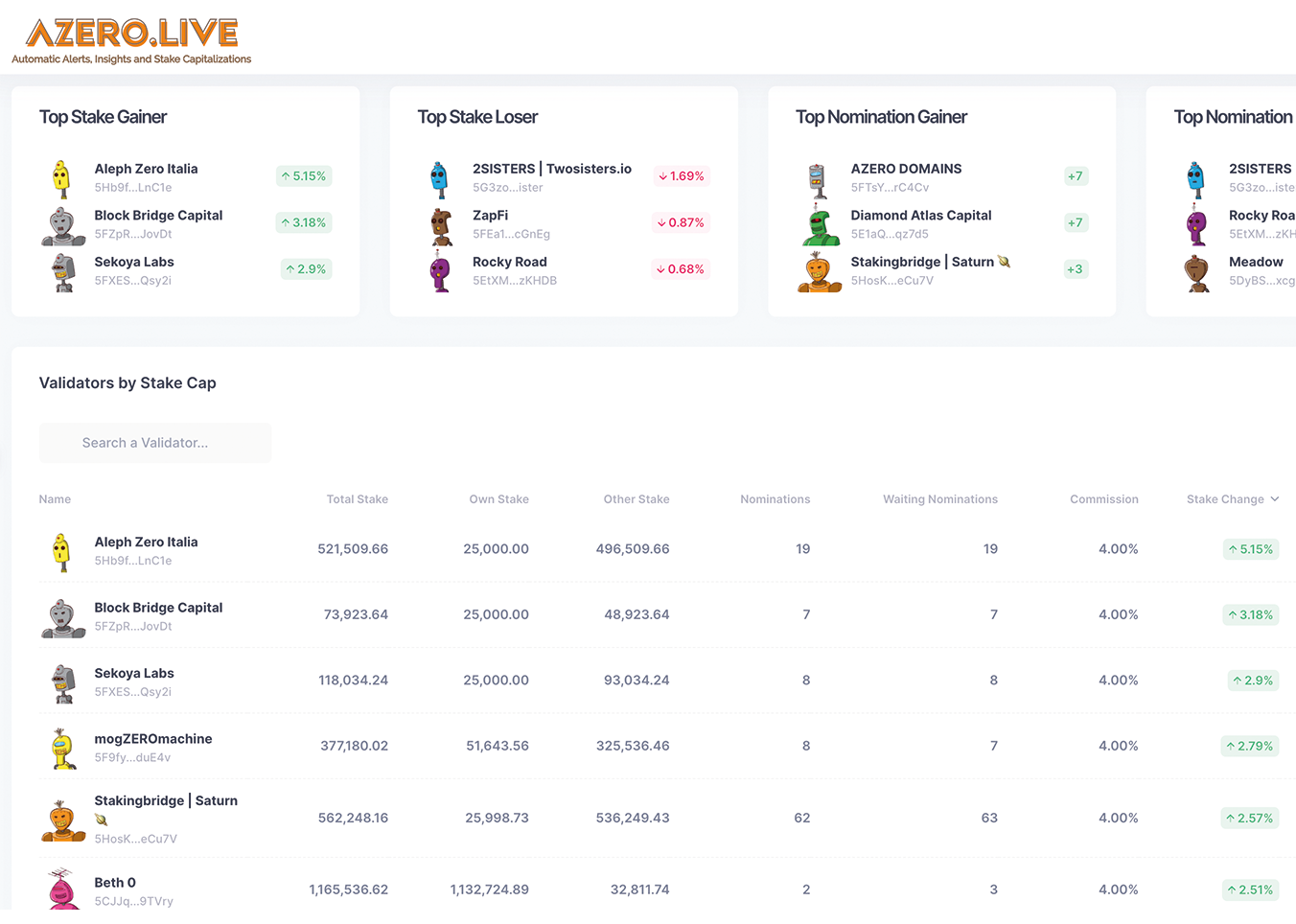 Automatic alerts and insights enhancing the way the Aleph Zero network can be monitored.
With www.AZERO.LIVE, you'll get automatic alerts for your favorite validators, commission changes and validator activity notifications, and powerful insights on validator stake capitalizations, top gainers, and more.

You'll experience a game-changing shift in how you monitor the Aleph Zero network, contributing to its maturity and efficiency. Let's take the Aleph Zero network to new heights together.