This information is provided by the owner of the project and has not been verified by a third party. Please note that the core Aleph Zero team is not to be held responsible for the success or failure of projects building on top of the network. Always conduct your own research. Being listed on the ecosystem page is not to be understood as an endorsement from the Aleph Zero Foundation.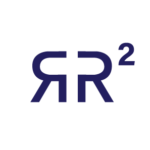 RR2 Capital
The RR² investment thesis is centred in a deep conviction around the 'new internet' which is being innovated through Blockchain Technology, Ai, Machine Learning and the Digital Asset revolution.
Many traditional business paradigms are being innovated at a fast pace through the adoption of these technologies. We aim to capture this value by investing into these teams and using our resources to assist in adoption and stronger awareness.