C14 offers fiat on-ramp for AZERO users and builders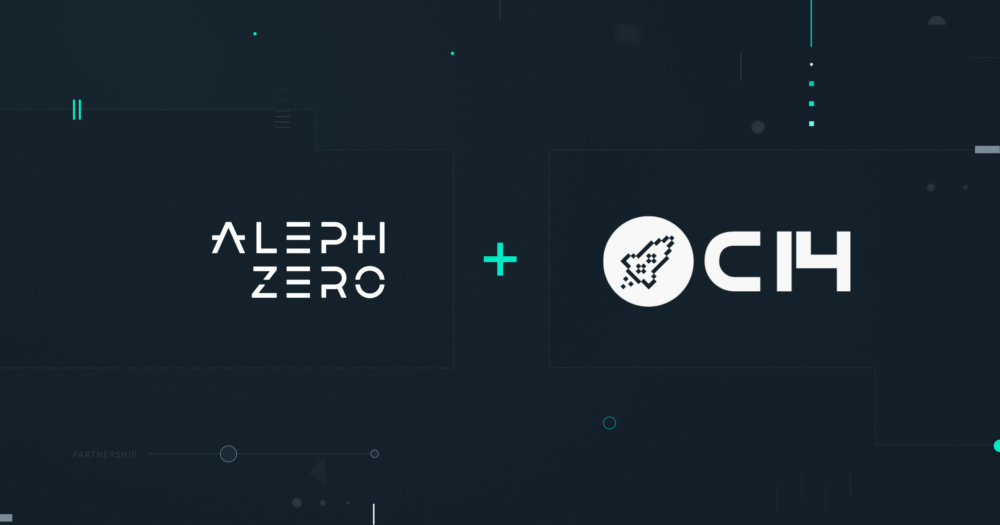 We are excited to announce that yet another option for interacting with AZERO has emerged—you can now do it using the C14 fiat on-ramp and integrate this solution in your dapps.
C14 is a fiat on-ramp provider that allows you to buy cryptocurrencies in the EU, Canada, and Brazil using EUR, CAD, and BRL. It has now broadened its offer with AZERO, the native coin of the Aleph Zero blockchain.
With C14's attention to regulatory compliance and proper licensing, we're certain that users and builders within the Aleph Zero ecosystem will benefit from this collaboration.

Antoni Zolciak, co-founder of Aleph Zero, Managing Partner at Cardinal
C14 takes a proactive approach to regulatory matters—as a registered Money Service Business (MSB), with FinCEN as well as a Foreign Money Service Business (FMSB), with FINTRAC in Canada. Moreover, C14 has acquired a Virtual-Asset-Service-Provider registration in the European Union.
Users can go straight to the C14's website and use the simple widget to buy AZERO directly to the user's wallet in a way that is also friendly to those new to Web3. The solution is available to developers in the Aleph Zero ecosystem as well. Builders can integrate the C14 widget into their websites and apps to onboard new users.
We've been following the amazing progress the Aleph Zero team has made over the past twelve months. We're thrilled to be playing our part in their fantastic growth story. We look forward to make it easier and easier for dapps on Aleph Zero to onboard their users."

Erich Grant, CEO C14

C14 continues to expand its geographic coverage, which will also contribute to opening AZERO to new markets. Natively, C14 also covers the United States as well as USD, however—due to lack of regulatory clarity—these have been temporarily disabled.
C14 raised a 2.5m USD round led by General Catalyst earlier this year. "We're not the first to build a fiat <> crypto payment ramp, and we'll likely won't be the last. What we focus on is incorporating all the things that work well with current payment flows, and adding elements that are severely lacking from current product offerings", adds Erich Grant.
Disclaimer
C14 Services are provided by C14, INC., a Delaware Corporation. Services are provided under Delaware Law.
C14, Inc. is a FinCEN registered service business (NMLS ID:31000221506434)
C14 Inc. is a FINTRAC registered money service business (MSB Registration Number: M22485000
C14 EU UAB is a Lithuanian Virtual-Crypto Asset Service Provider (VASP).