Aleph Zero Smartnet: Experimental Network to Test Smart Contracts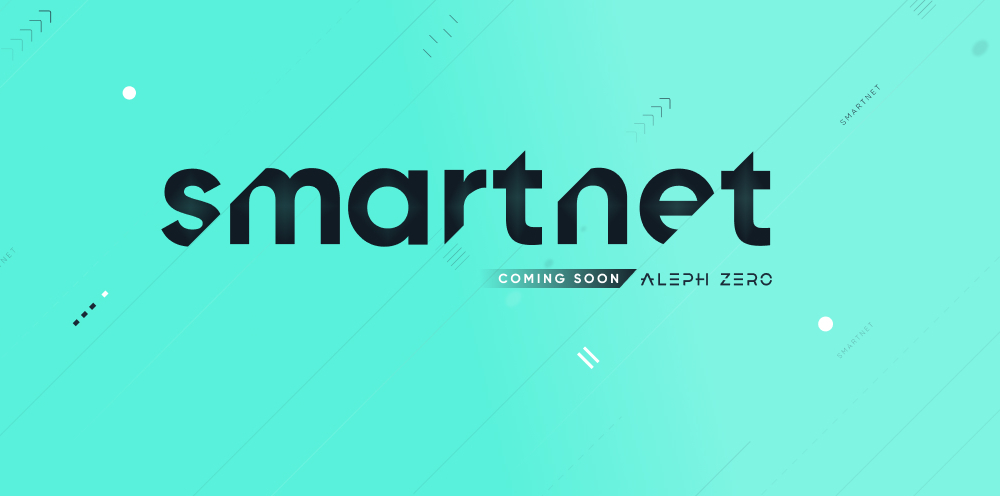 In order to give our developers more creative freedom, Aleph Zero intends to launch the Smartnet—an experimental smart contract network for activities outside of the typical deployment scope.
The team behind Aleph Zero is happy to announce the very first iteration of smart contracts will be operational on our second testnet network. When developing a complex blockchain platform, it is easy to fall into the trap of being overly cautious and adopting an unadventurous mindset. No industry is secure from this danger, which makes it all the more imperative to create frameworks in which we can escape this tendency. For this reason, we are bringing to life an experimental network that will allow our developers to work on projects that fall beyond the scope of our day-to-day activities and deployment processes. This new network's name is Smartnet. 
Smart Contracts Are Coming to Aleph Zero
Smartnet will operate as a playground upon which our development team will experiment with smart contracts. It is here that they will test the various features and functionalities of the technology. We have pinpointed three key areas with which we hope the Smartnet will provide fertile ground for experimentation:
Serve as a platform on which developers will be able to start building their projects.
Test and troubleshoot a variety of performance scenarios.
Fine-tune our ideas before releasing them on the testnet and then on the mainnet.
Smartnet will not be deployed constantly and will only be launched when testing new features will be necessary. It is also worth noting that Smartnet will not yet include privacy features.
Smartnet Experiments, in Public
The current deployment scope assumes that new features are first released on the devnet. Then, they are pushed onto the testnet for 30-60 days, and afterward, a mainnet upgrade commences. Smartnet will run in parallel to this process, allowing the team to battle-test not only smart contracts but any potential network features that fall outside of the above development scenario.
We are excited about the potential of this new project and cannot wait to share the results of this experimental platform!