Dev Updates: Bridging to Terra, Focusing on Validators and Staking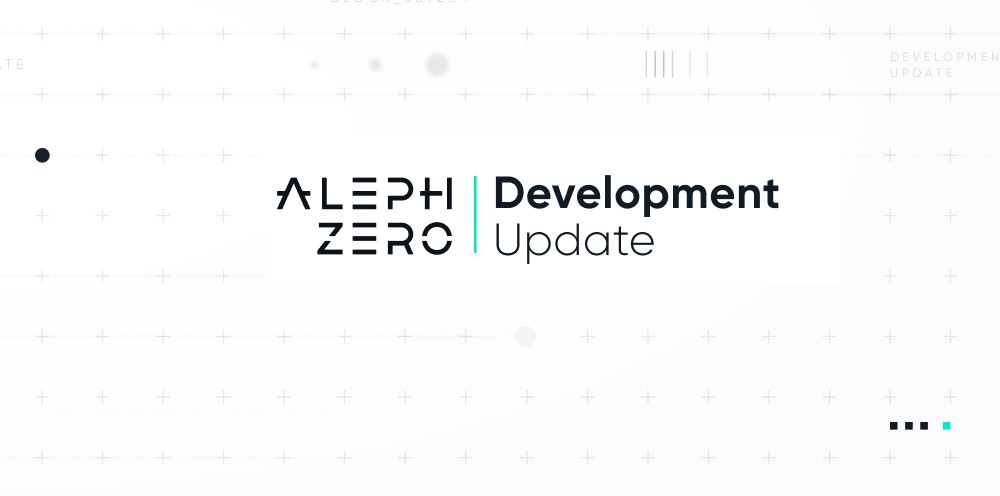 The first weeks of 2022 have been a busy and productive time for our development team. The main focus of our efforts has been centered around bringing smart contracts to the Aleph Zero blockchain. We have prepared and launched the Smartnet—a brand new test environment, where smart contract developers can experiment and get familiar with the latest features of the WASM smart contracts ecosystem.
Launching Smart Contracts, Optimizing Block Finalization
The Smartnet is accessible at smartnet.alephzero.org. Make sure to check out our hands-on tutorial over at Aleph Zero Docs. More extensive documentation will follow, including tutorials targeted specifically towards Solidity developers.
? Experiment with the Aleph Zero Smartnet.
? Read the documentation.
? Learn more about what Smartnet is.
Besides that, we continued work on various low-level components of our codebase, including the addition of a transaction batching module and significant improvements to the network layer and to the efficiency of our block finalization.
Bridging to Terra / Cosmos
On top of that, we finished an initial design of the Aleph Zero / Terra / Cosmos bridge as a preparation for the upcoming implementation. Given the rapid growth of the Terra DeFi ecosystem and the possibility to indirectly bridge to Ethereum as well, we believe this is to be a valid strategic decision for the Aleph Zero platform. Terra is the largest chain in the Cosmos ecosystem, boasting a significant number of dapps and users. Moreover, Terra itself has a notable number of bridges to other networks.
External Validators: Coming Soon
Our plan for the upcoming weeks is to focus on opening our testnet for community members, who would like to participate in the Aleph Zero blockchain by running their own nodes. You can register your interested in becoming a validator today. You can also learn more about staking your AZERO.
Stay tuned for more news on staking, delegation, and becoming a validator!