EU Blockchain Observatory and Forum Invites Matthew Niemerg to Join the Expert Panel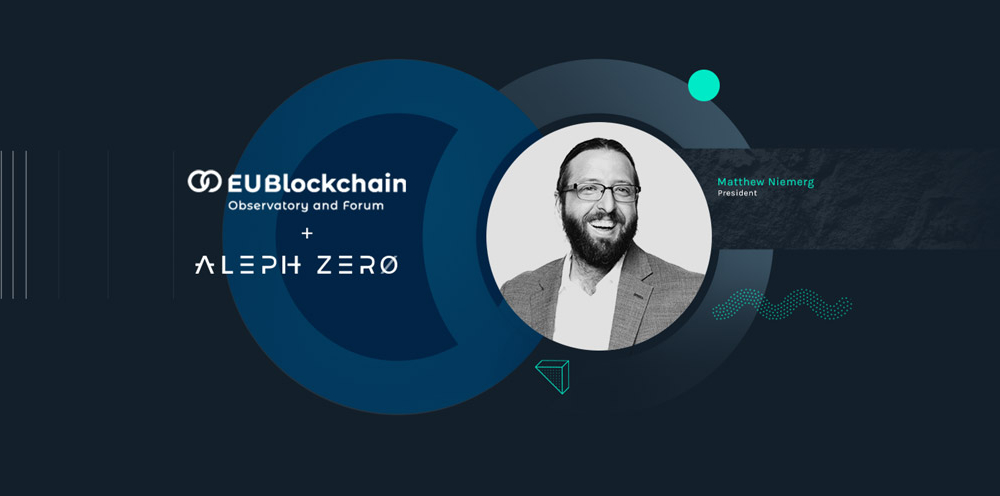 The European Blockchain Observatory and Forum (EUBOF) selected Aleph Zero's Matthew Niemerg to join the Expert Panel for an initial period of one year.
The Expert Panel will provide input to the European Blockchain Observatory and Forum's trend and thematic reports, workshops, and other activities. A cross-cutting group brings expertise in technical, legal, practitioners', and academic aspects of the technology.
"It's an honor to join the EUBOF Expert Panel and help speed up the adoption and development of blockchain technology", says Matthew Niemerg. "Having spent close to a decade in the DLT space, I hope to provide value to the organization from the technology standpoint."
This engagement is very much in line with the mission of the Aleph Zero Foundation. EUBOF has been focused on market education as well as promoting blockchain solutions that increase energy efficiency in the distributed ledger technology space. Since its inception in 2018, EUBOF has engaged multiple academics, government officials, and project developers to help create a better environment for innovation within European borders.
The EU Blockchain Observatory and Forum is an initiative sponsored by the European Commission, Directorate-General of Communications Networks, Content & Technology, and is supported by the European Parliament.