Testnet 12.0 is out. Here's what's new.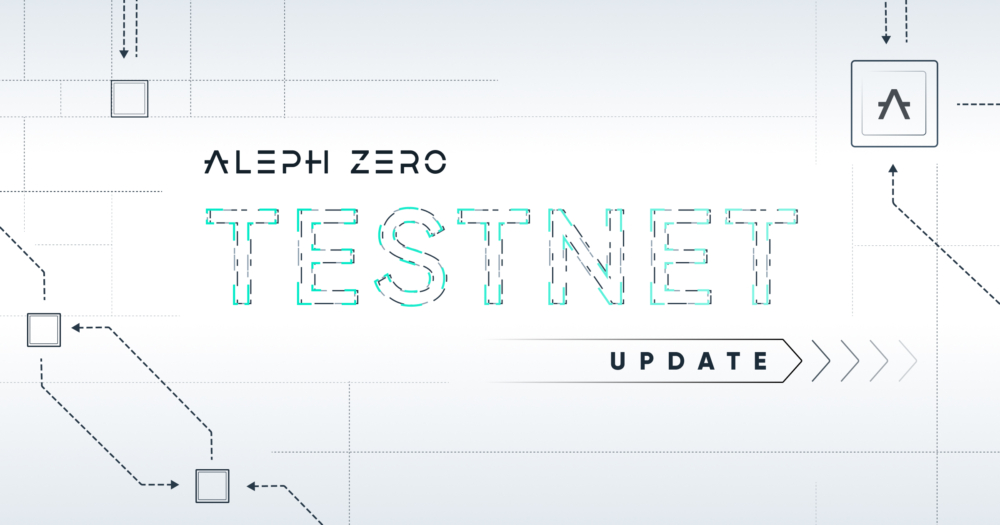 Today, we've launched Aleph Node version 12.0 on our Testnet. There are new improvements to the platform's capabilities and staking. Here's all you need to know!
What's New in Aleph Node 12.0?
Aleph Node 12.0 is now available for Testnet validators. It will follow the standard procedure of testing over the next 4–6 weeks before being pushed to the Mainnet.
Here are the key changes introduced.
Changes to Contracts Pallet and Internal Block Sync Request Mechanism:
We've modified the contracts pallet, and the internal block sync request mechanism to ensure better performance.
Major Shift in Stash and Controller Staking Mechanism:
The most significant improvement happens around the staking mechanism. From now on, when you decide to stake your AZERO, you won't have the option to assign a separate controller account. Instead, a single account will serve the dual role of both stash and controller.
Important note: Nothing has changed for users that use controller accounts now–you can still use them. Only new users won't be able to set up their controller accounts anymore. The update is live only on the Testnet.
This adjustment is not arbitrary; it paves the way for the debut of the proxy pallet, set to be included in the next release.
The update will introduce proxy accounts and simplify staking-related tasks like bonding and unbonding, allowing to perform these actions even when the stash is offline.
For a more detailed Changelog, head over to the Release Notes.
Testnet Validators – update your nodes!
Testnet validators can now download Aleph Node 12.0 and upgrade their nodes–we ask all of you to perform the update at your earliest convenience.
NOTE! Due to the recent rework of aleph-node-runner, the update procedure this time is different than usual. To update your node to the recent version, please follow the instructions at the end of Release Notes.
Have questions?
We are always available, both on Discord and Telegram, to assist with any questions or concerns you might have. Your feedback and questions are vital to us; please don't hesitate to connect!